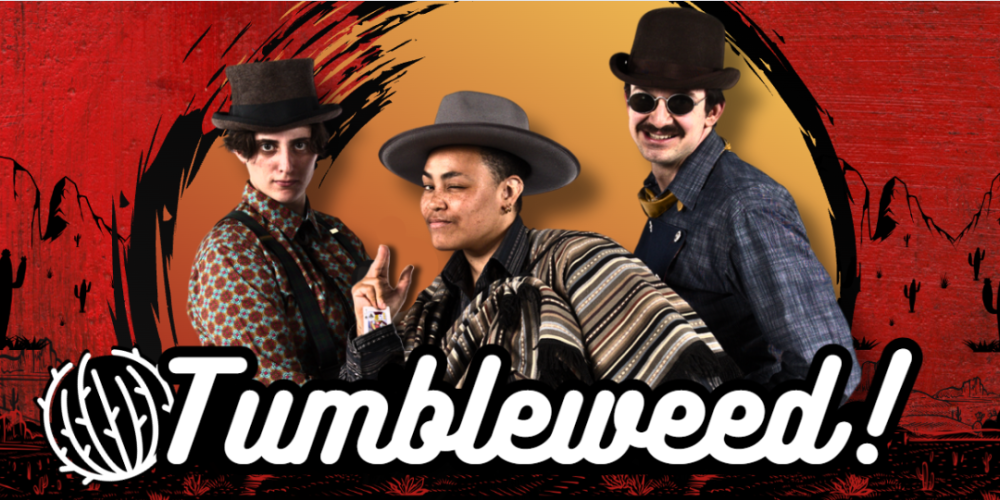 Tumbleweed!
Calamity! Romance! Adventure! You are WANTED—to be an audience member for Tumbleweed!
Chopper
Not a Pyramid Scheme
Tumbleweed! is Washington Improv Theater's delightfully absurd improvised western filled with colossal characters, elaborate costumes, and live musical accompaniment.
In WIT's new show Tumbleweed!, every character and every line is completely unscripted, making each performance a one-of-a-kind experience. Will good triumph over evil? Can love conquer hate? Were these boots made for walking? There's only one way to find out—catch one of only eight performances of the show at Studio Theatre from July 7-29.
Ride on down to Studio Theatre before the sun sets on this sensational journey!