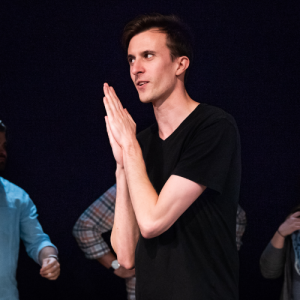 Matt Strote
Washington Improv Theater
Martin Steger
Kaitlin Kemp
Matt Strote is a DMV native who started performing as a child, trying to recreate Folgers coffee commercials for his family and friends.
Matt has trained at WIT, Chinese Menu Comedy, and the University of Maryland. He loves any and all opportunities to perform, learn, bond, and riff with new friends. He is a member of the indie teams Tupperware and Bottom Shelf.
His exhausting enthusiasm and love of taking things too far pushed him to become a theatre teaching artist for local grade school students and members of the community. His long term goal is to have the beauty, taste, wit, wisdom, and grace of a plate of artisanal tacos carried by Steve Martin.
Hidden talent
He's really good at connect four.