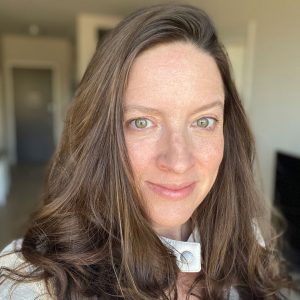 Molly Scott
(she/her)
Washington Improv Theater
Arie Rich
Peg Jobst
Molly Scott is a passionate thought partner working alongside government, nonprofits, and business with the heart of an improviser.
Molly has spent more than two decades working on issues as diverse as public health, child care, housing, immigration, education, and employment at UCLA, RAND, and the Urban Institute. She helps organizations listen to the people they serve, observe their own practice, and use these insights to better fulfill their missions. She brings with her endless curiosity, willingness to ask difficult questions, and expertise in encouraging partners to think outside the box and test new ideas. She also has worked with networks of community partners, facilitating conversations on how they can truly work together, raise money together, advocate together, and support each other in service of the people who matter.
Molly started taking improv in the before times, back when WIT classes were at Centronia with mini chairs and shows were all at Source. She didn't know what she was looking for at the time, but was feeling stuck. That first class with Sabrina Shahmir helped her remember that she could be a fun and funny person, and just be in the moment. That was transformational in so many ways.
Since then, WIT—through classes and Palooza—continued to offer her fun, experimental, and nonjudgmental ways to get in touch with her other interests and talents, whether it be picking up her violin again, singing for the first time in decades, or trying to remember that college French. So much joy. There's just not enough joy in the world, not enough respite from difficult realities, and not enough equity in access to creative spaces. Improv is one of the only environments where it's ok to show up unprepared, say whatever comes to mind, laugh freely and loudly, be weird, be yourself.
Molly is passionate about helping WIT reach more people who need a little joy in their lives, and really make Improv for All a reality.
Favorite snack
Wasabi soy almonds
Personal motto
Make the road by walking