Washington Improv Theater's community is made up of audience members, students, performers, volunteers, teachers, donors, and more. The one thing they have common? They all love improv and value what WIT brings to DC!
Volunteer
From greeting patrons to running lights and sound for shows, our top-notch volunteers are the backbone of keeping WIT running. Want to help support WIT while meeting awesome people? Sign up for our operatives email list, and we'll keep you in the loop about volunteer opportunities. Even better — for every 8 hours you volunteer, you get 15% off your next class!
Internships
WIT has big love for its interns. Each WIT internship is designed to meet the needs of the organization while building skills for our interns in order to help them develop into professionals in arts management.
Interested in seeing how an improv theater works behind the scenes? You'll get to dig into a wide range of our work. One day you may help us promote a show; other days you may help coordinate our classes program or help us stage the shows themselves.
How do I apply?
If you're interested in exploring an internship with WIT, please take a moment to fill out our questionnaire below. Then please send your resume to wit@witdc.org. To be considered for an internship, you must complete both steps. We only accept applications from those aged 18 and up.
What are we looking for? The key traits we're looking for are:
A self-motivated, results-oriented self-starter and go-getter.
Someone who wants to gain experience in arts management in a professional capacity.
A reliable and organized individual who can tackle a task from start to finish with minimal supervision.
Someone who is willing to work at least 20 hours per week and occasionally be able to pitch in to staff performances.
A sense of humor and willingness to explore creative and unconventional thinking.
Interest and/or experience in improv is a plus!
Adventurousness and a willingness to try new things and develop new skills
Perks! Internships are unpaid. However, we can help you earn course credit, and there is potential for earned income through front-of-house duties and other production-related work interns also enjoy the following rewards:
Free tickets to WIT shows.
One free eight-week improv class.
Propose and see through a highly individualized intern project based on your skills and interests.
Spend time with WIT staff and learn the ins and outs of nonprofit theater management and organizational development.
Make connections with the vast and varied WIT community.
Support WIT
Ask anyone in DC — all work and no play can be a drag. But at WIT, we bring excitement and joy into the lives of Washingtonians. Donations from individuals like you help us keep the fun alive.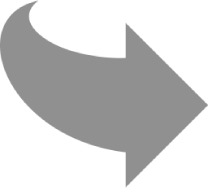 WIT is celebrating its sixteenth year of bringing improv to Washington. Named one of the Washington, DC area's best nonprofits by the Catalog for Philanthropy, WIT brings together DC residents from all walks of life.
Your donations will help us:
Create the most dynamic longform improv performances in the city
Implement our ambitious Improv in Every Ward initiative to produce free Improv for All workshops throughout the city.
Continue the growth of an organization that works with 13,000 audience members and 1,100 students every year.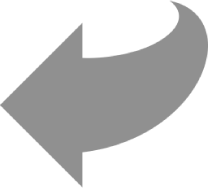 If you have any questions concerning your support for WIT, or you'd like to discuss making a more significant donation to the theater, please contact Dan Miller, WIT's external relations director. WIT is a 501(c)(3) nonprofit organization and all donations are tax deductible to the full extent of the law.
BECOME A SPONSOR
Want to introduce your business to our robust (and growing) community? Become a WIT sponsor to enjoy perks like on-stage recognition, program ads, social media posts, and more!
Auditions
WIT periodically holds auditions for our ensembles, Harold teams, and special projects.
Harold team auditions occur twice a year while ensemble and special project auditions occur less frequently. The next opportunities to audition for our Harold team program are:
TBD – We will update this page when we return to live performance.
The best way to stay in the loop about when we're holding auditions is to sign up for our email list and connect with us on Facebook and Twitter. We'll spread the word when we've got performance opportunities.
Supporters
Every moment of WIT's impact — on stage, in the classroom, anywhere in the community — is made possible by the dedicated support of WIT's donors. They are: