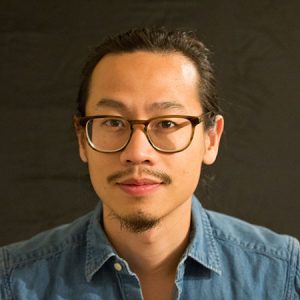 Richie Khanh
(he/him)
Washington Improv Theater
Neil Baron
Rosie Grant
Richie Khanh took up improv to address his resting sarcastic voice (self-diagnosed). In all seriousness, it's probably gotten worse. Thanks improv. No really, thanks!
Richie performs with WIT teams And, Scene!, Heavy Rotation, and Poetic Resistance. He also performs with indie teams Huggy Smalls and The Asiansy. He completed the WIT curriculum in 2015 and has kept on keeping on.
Richie grew up in the LA area – what up Lawndale! Like his musical tastes, his sense of humor is heavily influenced by his older siblings. Thanks fam. No really, thanks! And like most LA folks, he enjoys tacos, the Lakers, and adding "the" in front of freeway numbers.
Favorite animal
Sea jellies
Favorite snack
Raw mama noodles