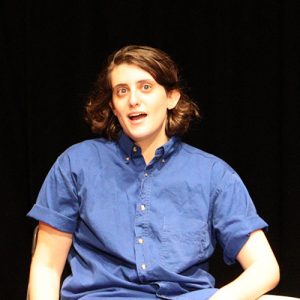 Madeline Dozier
(she/they)
Washington Improv Theater
Adam Mastroianni
Fred Hill
Madeline loves improv because it gives the voices in her head an opportunity to pilot the meat suit for a little while.
Madeline started improv in college in 2018 and it quickly took over her entire life. She started taking classes at WIT to fill the void after graduating, and boy did it!
Madeline grew up in NoVa but lives in DC now. She has a salt lamp collection (currently it's at two, but is accepting donations). The only time she went axe-throwing she did so well she won free axe-throwing for a year. The establishment closed the next week.
She is also addicted to reality competition shows. pls help
Personal motto
Nothing exists in a vacuum