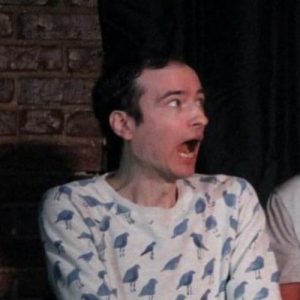 Kevin Eggleston
(they/them)
Washington Improv Theater
Carlic Huynh
Samiyyah Ali
Kevin grew up in the twilight zone of Binghamton, NY and has lived in the Washington wonderland since 2013.
Always in search of a stage, Kevin spent several years improvising drag characters for the DC High Heel Race and other events before beginning the WIT curriculum in 2019. Since then, they have performed with several improv teams/ensembles – including ImprovGurl94, Grandma's Fire Blanket, Hard Feelings, and It's Raining, Man – and more recently with the company of artists for y(Our) Town.
In their spare time, Kevin enjoys re-watching the oeuvre of Angela Lansbury, maintaining their Italian language app learning streak, and tweeting into the void.
Hidden Talent
Hidden for a reason
Television Antihero Alter Ego
Alicia Florrick