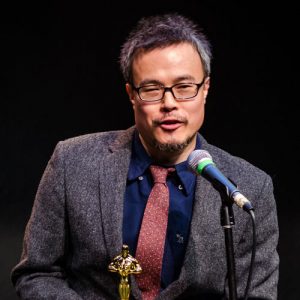 Carlic Huynh
(he/him)
Washington Improv Theater
Anna Claire Walker
Kevin Eggleston
Carlic Huynh is very grateful for having taken an acting class because it helped him find his stage voice.
Carlic is currently on indie teams The Improv Imps and All In Pitches.  The Improv Imps write and perform sketch along with rehearsing long form while performing short form.  All In Pitches is a long form musical improv team.  Previously, Carlic has been active in WIT's Improvapalooza having performed in various concepts such as Babylon and Lost In Translation among others.  He has also participated in WIT's Fighting Improv Smackdown Tournament (FIST) since 2014.
Along with completing WIT's curriculum, Carlic has taken a stand-up class at DC Improv and now performs stand-up at various Washington D.C. area venues including LGBTQAF and Schtick. He loves binging Netflix, is forever single, and is a closet trivia nerd.
Personal Motto
Oh no she didn't!
Best Dance Move
The Cabbage Patch