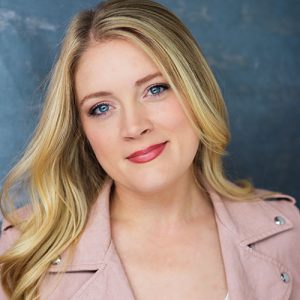 Anna Claire Walker
(she/her)
Washington Improv Theater
Ryan Campbell
Carlic Huynh
From Alabama to London to DC, doing Musical theatre, puppetry, and now improv!
After graduating with a BFA in Musical Theatre from Auburn University, Anna Claire moved to Atlanta, GA where she worked as an actor, puppeteer, and voice-over artist. After a few years, however, she needed a change and moved to London, UK where she attended the Royal Central School of Speech and Drama and earned an MA in Applied Theatre in Communities and Drama Education. While in London she worked as an applied theatre facilitator, performance artist, and also began writing musical comedy.
She moved to DC in March 2020 to be closer to her sister and nephew, and started working as a teaching artist, teaching acting, stage makeup, musical theatre, and dance! She started taking classes at WIT at the beginning of 2022 and has fallen in love with the community and the spontaneous creativity that comes along with the practice!
During the pandemic, Anna Claire began creating comedic online content on YouTube and Tiktok, and you can now find her showcasing some of this content around DC in the form of stand-up comedy!
Personal hero
Too many to choose! From Judy Garland to Issa Rae, all talented women are my heroes!