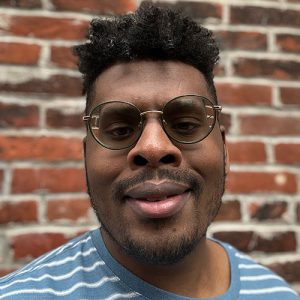 Ryan Campbell
(he/him)
Washington Improv Theater
Adrianne Thomas
Anna Claire Walker
Music and improv go together like peanut butter and chocolate, and Ryan will eat it so fast sometimes he forgets to chew.
Ryan is originally from Kissimmee, Florida (aka Disney World); he escaped to DC around 2011. His day job is in accounting—he loves Excel and will not apologize for it. Craving a creative outlet outside of his analytical day job, he took Foundations of Improv at WIT in 2017 and fell in love. He quickly worked through the curriculum & electives, which lead to musical improv.
Music has been a passion of Ryan's since he can remember. He's been in gospel choirs, a funk cover band, a go-go band, an a capella group and worked in music production and DJing. He was a proud band and choir geek.
Life always goes way better for him when he's able to perform creatively and hopes to do so until forever!
Personal Motto
How can this be more efficient?