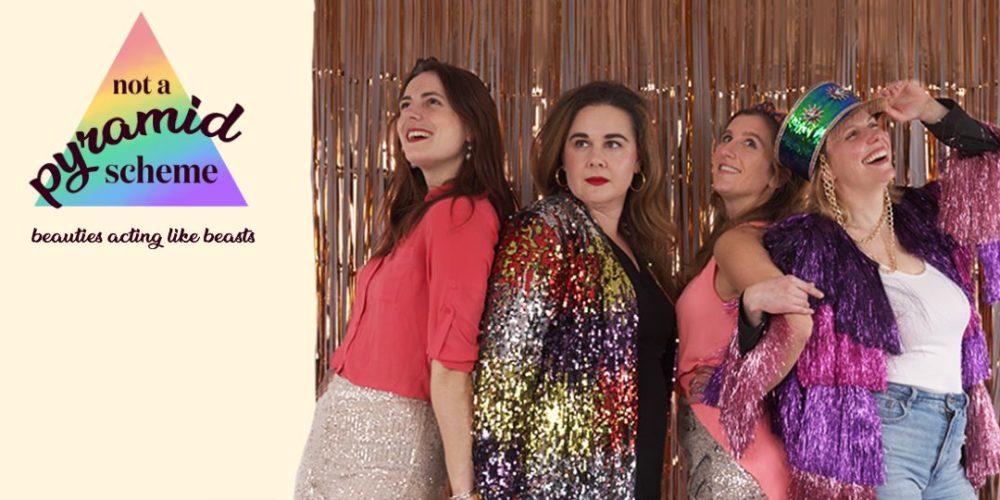 Not a Pyramid Scheme
"Not a Pyramid Scheme" is an improvised satire that takes aim at the world of Multi-Level Marketing (think essential oils and overpriced makeup). The show explores scammers, grifters, and the lies we tell ourselves (and each other) to get ahead.
Tumbleweed!
Affordable Luxury
Each performance of "Not a Pyramid Scheme" will create the story of an improvised brand-new MLM, exploring the world of its founder and members. The show will poke fun at capitalist excess and culty groupthink while honoring the realities of people who join MLMs looking to make a living.
For audience members, this is a once-in-a-lifetime opportunity for you to see what it could be like to be your own boss and follow your dreams. Bring a friend (or 5!) to this show!