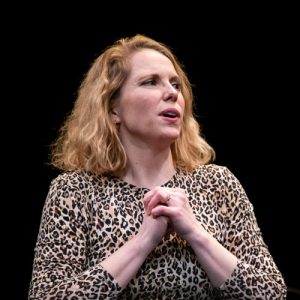 Bethany Coan
(she/her)
Washington Improv Theater
Peg Jobst
Sam Jackson
As a Leo and an extrovert, Bethany constantly strives to be the center of attention. Just ask her younger sister!
Bethany got her start in improv in New Orleans in search of a new hobby after a break up. While in the Big Easy, she performed with a team called Funny Bones who performed for children and their families staying at Children's Hospital. By far her most rewarding improv experience! Aside from doing improv, Bethany has done storytelling events including Story District and The Moth. In her seven years since moving to D.C., Bethany has performed with several indie teams and has made dozens of lifelong friends (and met her husband!) through improv.
In her free time, Bethany likes to write pilots (she had the idea for The Bear before it came out!). She is an avid home chef and has trained her husband Alex the proper etiquette and lingo for a kitchen ("sharp on your back!"). Bethany knows the best wine and cocktails pairings and can be found outside on beautiful days with an Aperol Spritz in hand.
Hidden talent
Make really incredible cocktails