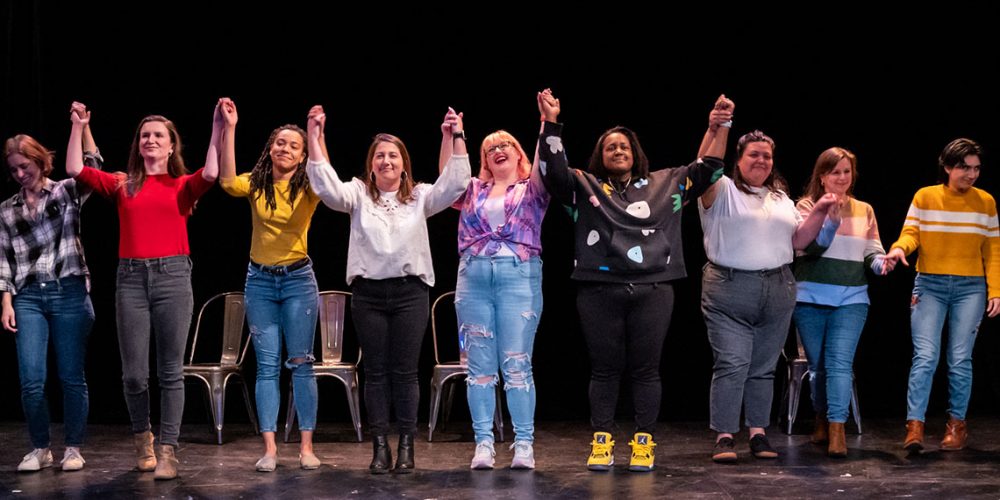 Hellcat
Hellcat means business.
Improv Actually
Madeline
Hellcat is an all-female identifying group. We build improvised stories out of the truths and insights of the human experience, from those moments of despair and rage to the moments of elation, joy, and everything in between.
We'll make you laugh and we'll make you feel. We'll weave together characters you identify with and root for, as well as kooky weirdos you hope you'll never, ever have to meet in real life. One thing is for sure, don't mess with the Hellcat.
Photo by Jeff Salmore