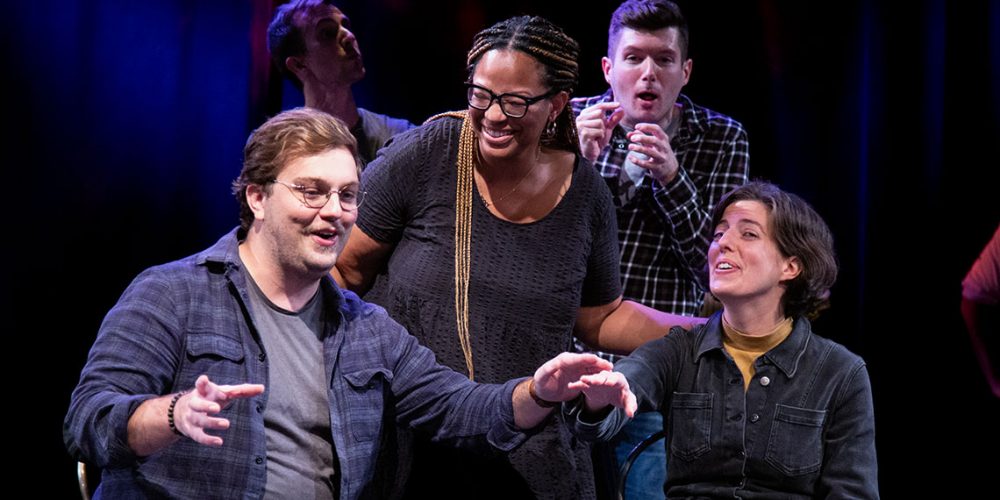 Madeline
Madeline gives nervy, flirty, and worthy onstage and off.
Hellcat
Fisticuffs
Conceived in 2014, Madeline has grown up from a Harold team to an overly-eager, under-appreciated, perfectly wrought house ensemble at Washington Improv Theater.
Madeline begins her performances with a tailored, interactive moment with you, the audience, and ascends to a higher place of laughter—complete with the manic-moxie of a first date, the flirtiness of a spontaneous 1:1 with your work crush, and the worthiness of a life filled with love.
Whether you're looking for naughty, nice, or niche, you'll be spellbound by one of her shows—which have been called "fun," "hilarious," "a tad horny for my taste," and "completely inappropriate for people who aren't fun." They're known to (make you):
FEEL randy on the outside and warm on the inside;
REMIND you of the funniest, most successful third date you've ever had;
SAY "I love myself. Now let's go dance."
Photo by Mikail Faalasli