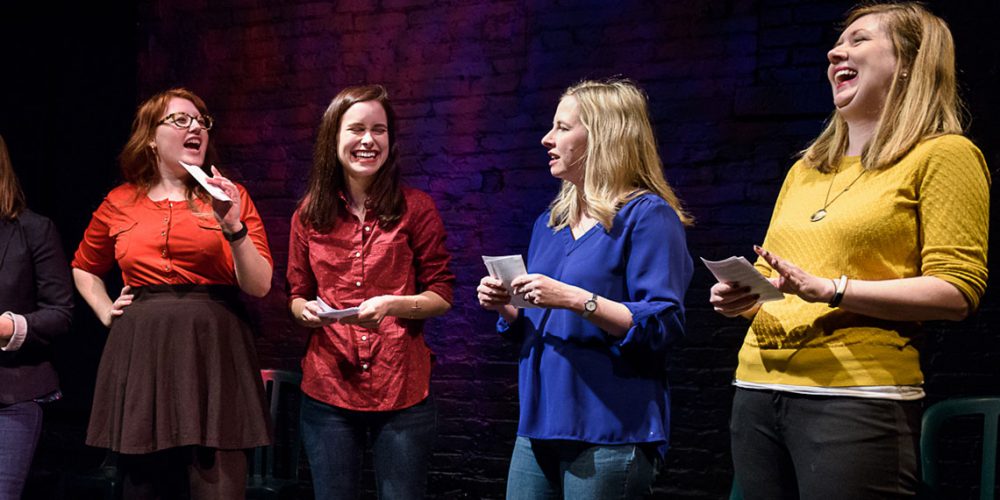 The October Issue
The all-female cast of The October Issue create an improvised women's magazine that gives an unvarnished look at life from a woman's perspective.
Improv Actually
Madeline
The show will feature articles, interviews, quizzes, photoshoots, horoscopes, advice columns, and a lot of unnecessary tips. Audience members will watch as the cast flips through the pages of a completely made up publication and bring it to life with their ideas and suggestions!
Inspired, fun and Photoshop-free, this magazine will be held to the highest standards of keeping it real and keeping it really hilarious.
Picture by Photos Jeff Salmore