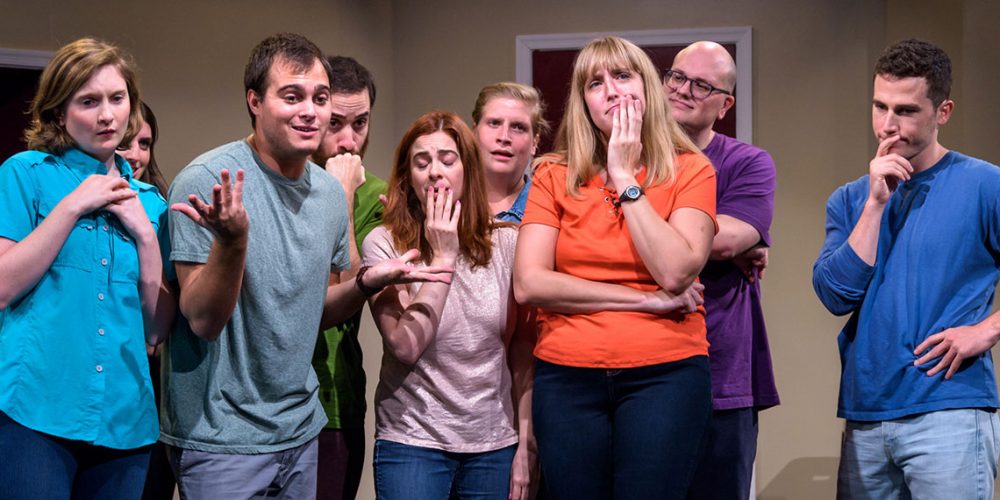 Diviglio
Align, assign, campaign, champagne, resign, design: Diviglio is a famiglia with a silent G.
POTUS Among Us
LIZARD GIRL
Diviglio are like your friendly next door neighbors who enjoy good conversation, apple pies, and (occasionally) setting things on fire. Each show promises an array of characters, and situations that are bizarre, yet feel real enough to make you think, "sure, that makes sense."
We take both fun and absurdity very seriously. Join us around the table for lasagna and belly laughs.
Photo by Jeff Salmore