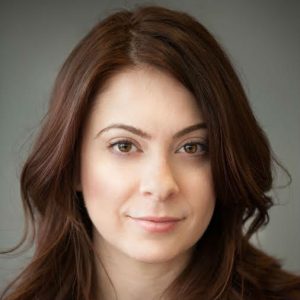 Sabrina Shahmir
Washington Improv Theater
Mikey Blunschi
Jenny Koch
Sabrina Shahmir started doing improv when an imaginary skirt made of ramen earned her a spot on her college improv team.
She holds a degree in theatre from The University of Maryland, College Park, which she uses to make you think she's really crying. She completed the WIT Curriculum in 2016.
Sabrina is from Cobb Island, Maryland where she grew up riding bikes, reading books and eating crabs. Her favorite hobbies include eating, daydreaming, and playing Sims 3.
Personal Hero
Enrique Iglesias. He offered.
Personal Motto
Fortune favors the bold