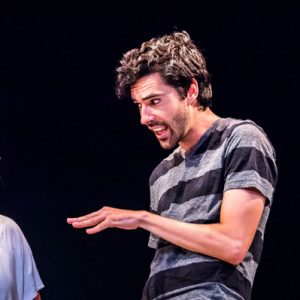 Mikey Blunschi
Washington Improv Theater
Zach Mason
Sabrina Shahmir
Mikey is originally from southern California and moved out to DC after college when he realized the only person on the west coast who wanted to be his roommate was his mom.
Mikey started doing improv in high school where he was a very popular guy. He definitely had lots of friends and dated often. Mikey performs in DC with Company Blood Drive in basements of all different shapes and sizes.
When not on stage Mikey can usually be found biking through the city mouthing the words to emo songs under his breath.
Personal Hero
Vince McMahon