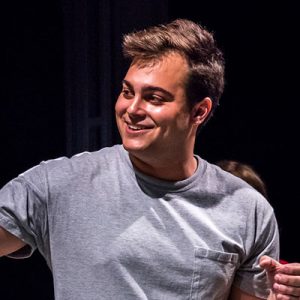 David Brescia-Weiler
(he/him)
Washington Improv Theater
Mary Canter
Goli Samimi
A native of Northeast Washington, DC, David has been making stuff up in the District for his entire life.
His improv career began with 'IMPROVidence', Brown and RISD's oldest improv troupe, in 2010. At WIT, David got his start as a humble summer intern before scratching and biting his way through the training program and onto a Harold team he could call his own!
One time David rode on a plane with Paula Abdul. Another time he came face to face with Stephen Curry in a narrow entranceway of a public men's restroom.
Childhood Nickname
D Narrow