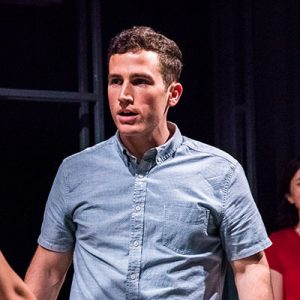 Jesse Chimes
Washington Improv Theater
Kimberly Martin
David Lapkoff
Jesse started doing improv in 2015 just to get out of the house mostly.
He has since completed the WIT curriculum and participated in the tenth annual Fighting Improv Smackdown Tournament as a member of COACH. Now he's on one of WIT's Harold teams and won't shut up about it.
Off stage, Jesse can be found living with his cat Rory in Bloomingdale. Unrelated: If anyone has stage time available for a boy and a cat to perform some stuff they've been working on, please email him.
Favorite Snack
Wild blueberries