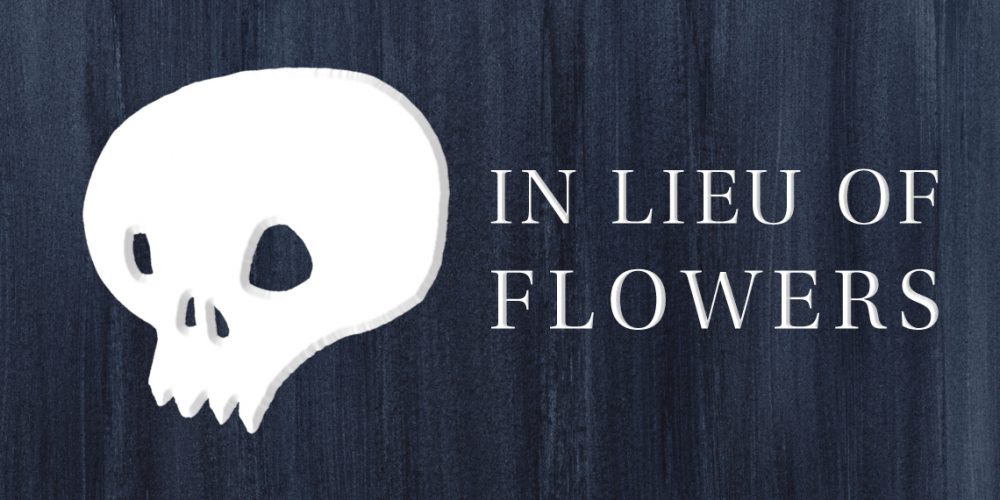 In Lieu of Flowers
Some of us—the overly prepared and/or exceedingly morbid—may already have a wish list for music, activities, or food to be shared with our mourners during our funeral.
After Pie
Oh That Baby
We wonder how we will be eulogized and by whom. Will secrets be revealed? Will an old flame show up unexpectedly and fling themselves across our grave?
In In Lieu of Flowers, the cast will stage a fully improvised funeral based on the final wishes of a randomly selected member of the audience. The show uses comedy and drama to explore the human experience of death and our desire to shape how others will remember us after we shuffle off this mortal coil.
The cast will explore tropes of death, grief, joy, mortality, final wishes, sentimentality, and funerals from a variety of perspectives. We love to see improv where people genuinely care for each other. We love darkness, reversals, and emotional breakdowns.
Art by Zach Mason.