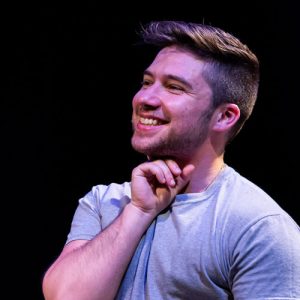 Vic Whitten
Washington Improv Theater
Kristin O'Brien
Jessica Norman
Vic Whitten hails from The Great Peach State and started improvising as a 6th grader. He has grown at least an inch since then.
Vic has performed as a part of various troupes during middle and high school, was a member of the University of South Carolina's Toast! Improv team, hosted improv workshops for afterschool programs and competed in the Comedy Sports Improv competition.
When he's not doing improv, he likes to play music, video games, and this crazy game called life.
Favorite Snack
Market Pantry Reduced Fat Provolone