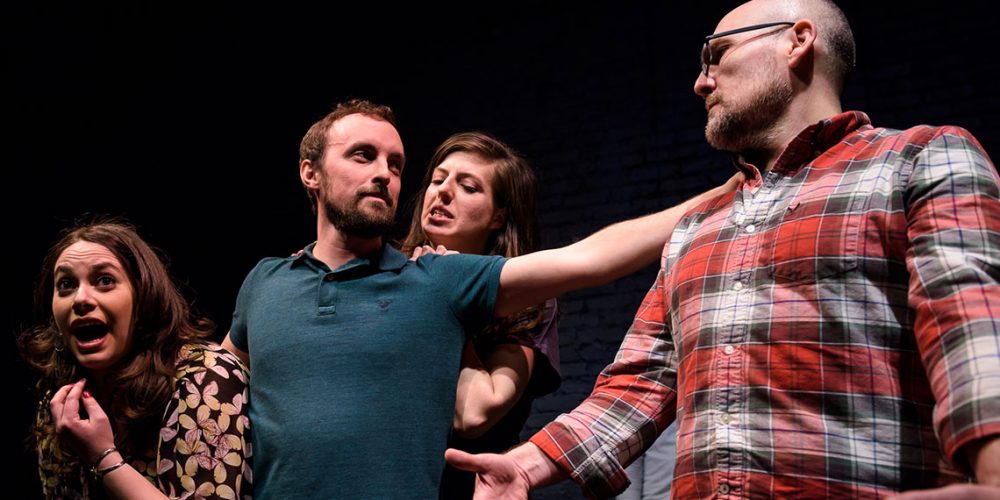 Madeline
Centuries from now, the Intergalactic Council of Comedy will send eight improvisers back to the year 2014, as one last chance to save humanity. The project, known as Making A Different Entertaining TimeLINE, or MADELINE will use the concepts of fast thinking and slow improv to restore humor to Earth.
The October Issue
Fisticuffs
Madeline performs the Harold format with emotionally-charged characters that discover all new worlds with every show.  Based on audience suggestions, the team explores the people, places, and events of present-day worlds with uncanny realism. These true-to-life portrayals of everday life in the 21st century will move audience members to laughter, chills, and tears.
Hoping, beyond hope, that the each show will be the one that secures comedy's future, forever.

Photo by Jeff Salmore