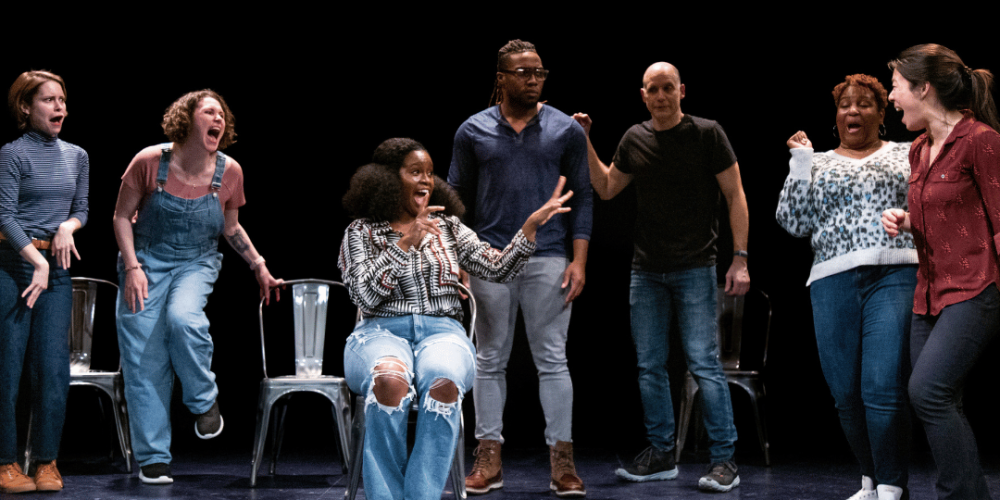 Nox!
Nox! holds a funhouse mirror up to today's society.
Season Six
King Bee
Nox! is a close-knit group that thrives on high-energy, memorable characters, and playing with both real and imagined worlds. They are one of the longest-running troupes in DC.
Nox!'s play is fueled by the mantra "get weird," resulting in comedy that is often dark, physical, and high energy, yet patient.  They aim to be the most dynamic and versatile long-form improv troupe in DC.
Photo by Mikail Faalasli