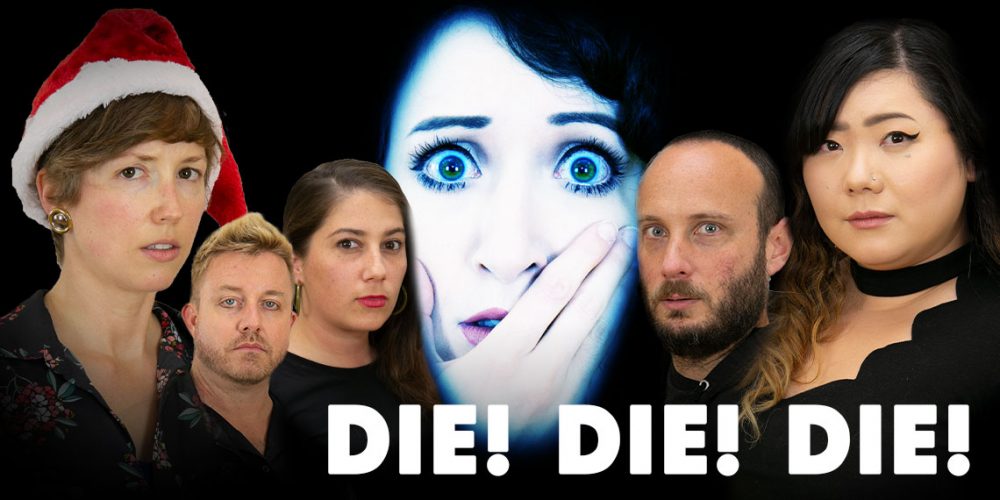 Die! Die! Die!
There's a different killer every night in WIT's long-running slasher film spoof Die! Die! Die!
Richie
Improv Actually
In Die! Die! Die! cast members find themselves stranded in a location chosen by the audience. Performers send up slasher genre tropes, from misunderstood sociopath killers to clueless high-schoolers who walk right into their own elaborate, over-the-top killings. Who will be the killer? Who will survive? Maybe no one! The show changes every night.
Die! Die! Die! was created by Amelia Vogel and Mark Chalfant. The show was devised by its original cast: Jamie Bingner, Mark Chalfant, Catherine Deadman, Justus Hammond, Dan Miller, Justin Purvis, Curtis Raye, Laura Spadanuta, Kate Symes, Amelia Vogel, and Stewart Walsh.