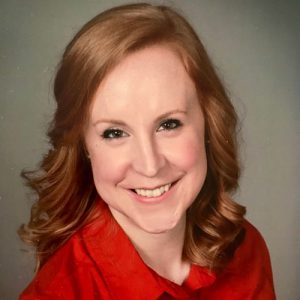 Kacie Peterson
Education Manager (she/her)
Washington Improv Theater
Michael O'Connor
Simone Webster
Kacie's grandfather once said he enjoys listening to her tell stories because of how animated she becomes. He's not wrong.
Upon turning 28, Kacie created a list of challenges that ultimately included taking an improv class. One class led to another and she completed the curriculum at WIT in 2018. She happily performs with her indie team Thunderspike in various venues around the DMV.
Kacie is originally from Frederick, Maryland, and let's be honest, she hasn't gotten very far from home. She attended Slippery Rock University (which is a real place) and double-majored in dance and communication. Essentially, she's just really good at charades. In her spare time, Kacie is probably finding a way to make fetch happen, hanging out with her cats that she named after The Gilmore Girls or staying out way too late at a salsa club.
Personal Motto
What is meant for you will never pass you by.