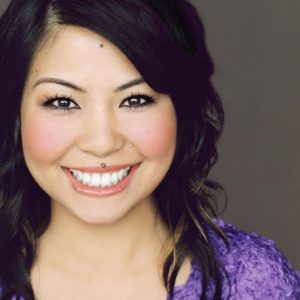 WIT Welcomes Five New Board Members
Join WIT For Night of Puzzles and Riddles on May 8
Improv connects you to communities: David Richman
Washington Improv Theater is thrilled to announce the addition of five new members to its board of directors. Each brings an impressive skill set to contribute to the advancement of the WIT mission.
"I am thrilled to welcome these five stellar individuals to WIT's Board of Directors," said WIT Board Chair Krystal Ramseur. "During the interview process, we were struck not only by their professional credentials but also by their passion for supporting WIT's work of inspiring creativity and connection in DC. I'm delighted that this group will be sharing their many talents with the community in this capacity."
The new board members are:
•  Maria-Veronica (MV) Banks – MV Banks is a consultant for nonprofits and foundations with experience in operations, finance, fundraising and grants management. She has over a decade of experience in grantmaking, development, and project management. MV has completed the WIT curriculum created the indie team Marizpan with fellow WIT students she met along the way.
•  Lindagrace De la Cruz – Lindagrace De la Cruz is the Director of Global Employer Brand & Customer Engagements at Salesforce, leading culture storytelling for external audiences worldwide. Outside of work, Lindagrace has channeled her performance energy and coaching experience towards transforming jobseekers, pageant title-holders, and even a two-time Olympian into confident public speakers. She is a SAG-AFTRA actor and studied improv at The Second City.
•  Andrea Fuller – Andrea Fuller is a partner in the film production company Just Add Firewater. Andrea has more than 25 years of experience launching companies, developing strategic and communications plans for for-profit enterprises, and programmatic and financial sustainability strategies for non-profit organizations. She also has 20+ years of experience performing in and producing stand-up comedy shows in Washington, DC, Austin, TX, and New Orleans, LA.
•  Dana Malone Heiser – Dana is Director of Annual Giving at Washington National Cathedral, the sixth-largest cathedral in the world. She has a wide range of experience leading development efforts for the arts, social justice and beloved cultural institutions. Dana has completed the WIT curriculum, performed with the Harold team, Breaker Breaker, and in special projects, Improv Actually and And, Scene! She is also a member of the WIT faculty, a WIT@Work facilitator and special project director.
•  Simone Webster – Simone finds joy in operationalizing the goals of visionary leaders working towards education equity. She currently works at Education Forward DC where she accelerates the work of education organizations and schools in the city through grantmaking and consulting support. She has completed the WIT curriculum, competed in FIST as a member of I Don't Know Her, a group of unapologetically black and phenomenal women. She also currently plays with WIT ensemble Hellcat and is the co-creator of the web series A Rona Election.