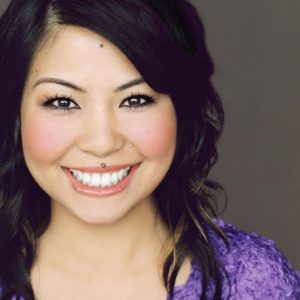 Lindagrace De la Cruz
Washington Improv Theater
Maria-Veronica Banks
Tara Giordano
Lindagrace De la Cruz is the Director of Global Employer Brand & Customer Engagements at Salesforce, leading culture storytelling for external audiences worldwide. She founded the Salesforce Storytellers Network and serves as a member of the Salesforce Gender Equality Task Force, helping to build the best workplace for women to achieve success from anywhere.
Prior to her role at Salesforce, Lindagrace was Indeed.com's Senior Evangelist, helping customers around the world attract transformational talent through insights storytelling and thought leadership. While at Indeed, Lindagrace taught improvisation in seven major cities across US and Australia, helping business professionals deepen connections with candidates. Outside of work, Lindagrace has channeled her performance energy and coaching experience towards transforming jobseekers, pageant title-holders, and even a two-time Olympian into confident public speakers.
A Brandon Hall Excellence Award recipient, also named Training Magazine's Emerging Leader to Watch, Lindagrace attributes a large part of her business success to her passion for the performing arts. Lindagrace has used improv principles to impact adult learning experiences for over a decade, delivering engaging, audience-driven trainings for clients like the US Treasury, Supreme Court of the United States, Department of Justice, the FBI, and more. Lindagrace graduated from Georgetown University where she studied Spanish, business, and theater. She is a SAG-AFTRA actor, and studied improv at The Second City.
Childhood Nickname
Twinkletoes
Hidden Talent
Expert suitcase packer