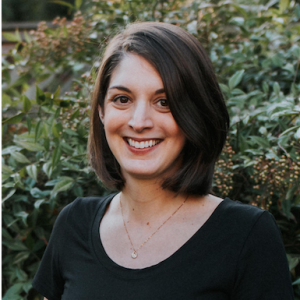 Maria-Veronica Banks
(she/her)
Washington Improv Theater
Andrea Fuller
Lindagrace De la Cruz
Maria-Veronica (MV) Banks is a consultant for nonprofits and foundations with experience in operations, finance, fundraising and grants management.
MV has over a decade of experience in grantmaking, development, and project management. As a consultant with Fiscal Management Associates, she delivers strategic and operational insights to nonprofit and philanthropic clients across the country. MV previously worked as the Grants Manager at the Public Welfare Foundation where she managed the grants process from application to grant closing, ensuring compliance with legal requirements and accounting standards. Her accomplishments include streamlining the application process, launching a new cloud-based grants management database, and transferring all organizational data from onsite servers to a hosted server environment.
MV has also worked with the International Youth Foundation where she produced grant and contract agreements and worked on various proposals for USAID and private sector funding opportunities. She also spent one year as an AmeriCorps*VISTA.
She holds a bachelor's degree in Political Science from Christopher Newport University and an M.A in Public Management from Johns Hopkins University.
MV signed up for her first improv class in 2016 as a way to meet folks in DC who could start a conversation that didn't start with "What do you do?" Things quickly escalated from that first class and she ended up completing the curriculum and creating the indie team Marizpan with fellow WIT students she met along the way. WIT helps folks gain confidence and brings much-needed levity to a notoriously serious city. MV is excited to help expand WIT's reach throughout the District and help make DC an even funnier place.
Personal Motto
Anytime is a good time for a snack.