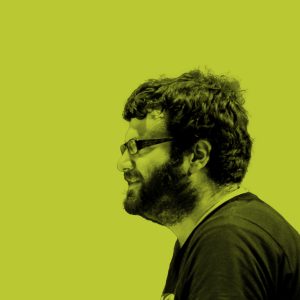 Improv connects you to communities: David Richman
WIT Welcomes Five New Board Members
Join WIT For Free Broadway Sing-Along Night On April 10

I went to my first WIT Harold night and jam in early 2014 and got hooked. As someone with a lifelong love affair with comedy and film, I was looking for a collaborative and supportive environment where I could share my creative voice.
At the time, I was also focused on a career in broadcasting and wanted to be a better improviser on the air.
So in the spring of 2014 I enrolled in my first improv class.
My Level 1 at WIT was amazing. The class felt like the perfect balance between learning the basics as well as some more advanced skills that serve me well later on in my improv career.
Now I perform regularly in Baltimore and DC.
As someone on the autism spectrum improv provides a new way of communication and self expression. It has enabled me to express to people that I have their backs.
Being around so many socially adept and warm people has helped my social life and self esteem immeasurably. I am a better person for it.
In 2017, I joined a Baltimore Improv Group house team and soon I will begin teaching at Bird City improv. I've gained connections in all these communities online and on stage.
When the pandemic started I had no idea opportunities would open up that bring me so much my joy. I am still figuring out what I want out of a life to live it fully. Improv is the one constant that keeps me motivated.
Check out our Level 1 class offerings. New classes start every month!