Level 1: Foundations of Improv
Anyone and everyone stands something to gain by taking a class with Washington Improv Theater. Go ahead, take the plunge.
Advanced Format: Advanced Harold with Jonathan Murphy
Improv for Business Sampler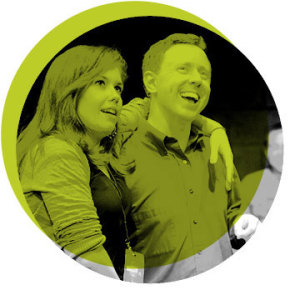 Class will be held online via Zoom. Participants will need a laptop, a desktop with a webcam, or tablet with a stand/keyboard. We do not recommend using a phone for this class.
Improv for all: whether you're a nonprofit employee, a corporate lawyer, a software engineer or a high school English teacher, you've got something to gain from taking Foundations of Improv.
Meet people, gain poise, build your confidence and unleash your creativity by learning the fundamental concepts of improvisation. It's the most fun you'll have all week.
When registering for classes, make sure it fits with your schedule. It's okay if you miss a class but not more than two. The showcase is also not required but trust us, you will be having so much fun you won't want to miss any of it!
If you're interested in how to apply improv principles to your workplace, visit our Improv for Business Sampler page to learn more.
We also have a diversity scholarship program! Go to https://witdc.org/diversity to learn more.
Sign up for classes below!
Photo by Andrew Bossi
Prerequisite:
None! Just be ready to have a good time