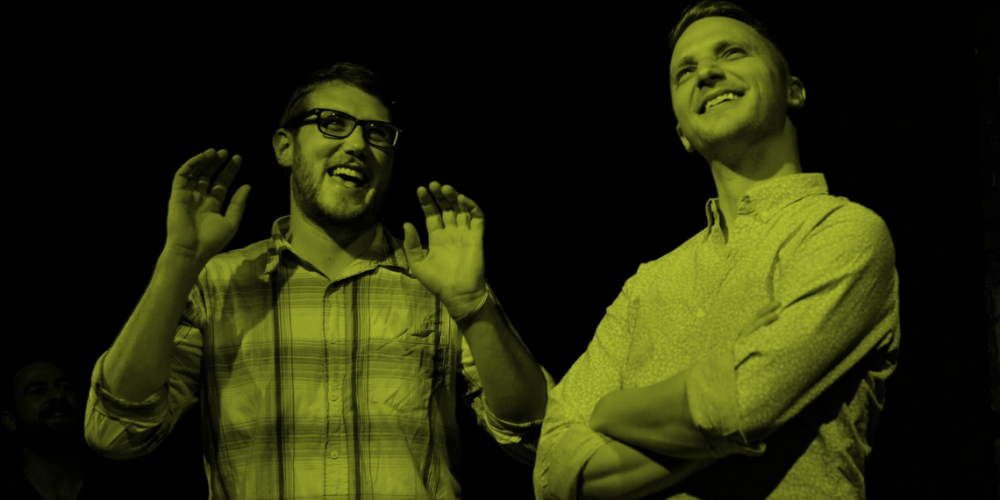 Advanced Format: Close Quarters with Jeff Bollen
Close Quarters: Where every scene takes place at the exact same time in one large location.
Improv for Business Sampler
Scene Study: Game with Jordana Mishory
The Harold. You've learned it, and you're ready to take on a new challenge. Enter Close Quarters—the format that puts every scene in the same large location happening at the exact same moment. Learning Close Quarters will change the way you think about improv. Students will learn to craft a show where all the scenes are related; you get to experience joy and success from making connections across multiple story threads.
This eight-week class will focus on the Close Quarters format. Additionally, you'll work on:
active listening
enhancing scenes with vocal support and sound effects
developing clear initiations and responses
deep dive into scene painting and space relationships
establishing strong deals and dynamics
playing with specifics
ABOUT JEFF
Jeff has been making stuff up to get attention for years, and it's still working, so why stop now?
After years of hearing improv mentioned by comics and actors during Howard Stern interviews, Jeff took the dive.  After completing the WIT curriculum and several elective classes like Close Quarters and Relax, he has performed regularly with indie acts like The Wonder Years and We Broke Up.  He spent two years in WIT's Harold program, mostly with Not Great With Kids.
Jeff occasionally takes a break from the make-believe world of improv by watching real things like professional wrestling and Baby Shark videos.
Prerequisite:
Level 5: Harold, or permission from the Education Manager