Level 2: Scene Dynamics
Learn how attitude, physicality, and objectives can provide a filter for your characters. Work together with your partner to discover and play hilarious dynamics.
Advanced Study: The Dusty with Jordana Mishory
Level 3: Game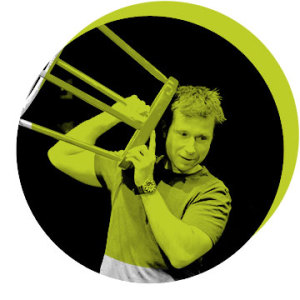 After learning the language of improv in Foundations, now you can begin to put together killer scenes. Lay a solid foundation for your scenework by learning to make initiations with purpose, recognize the fun of your characters, and heighten their behaviors.
Class will be held online via Zoom. Participants will need a laptop, a desktop with a webcam, or tablet with a stand/keyboard. We do not recommend using a phone for this class.
Photo by Andrew Bossi
Prerequisite:
Level 1: Foundations of Improv or completion of an 8-week long form improv class at another theater.