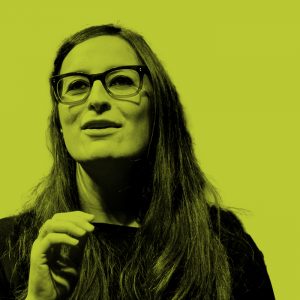 Forget the stress and be present: Yael Rothman
Join WIT For Free Broadway Sing-Along Night On April 10
Sequels From the Vault Launches Its Second Season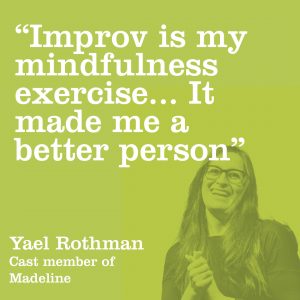 I started at WIT in 2012. I had taken a few improv classes previously and wanted to continue learning. I also wanted to meet people.
I was nervous in my first class. I remember thinking, 'Are there nerds like me who will come to a Friday night improv class?' I had just moved to the city for a postdoctoral fellowship. I was a lonely newcomer to DC trying to find my people.
The people I met were some of the kindest, funniest, awesome people. I had immediate plans every Friday night to do improv and then go out with these amazing friends.
Everyone was so down to earth and welcoming. One woman worked at an embassy and was building confidence with English language skills. Another woman was a journalist for a major newspaper.
There was another guy who I later saw in television shows and movies.
I found a community. It was a release and I took every opportunity I could to be part of it. After three years I was on a house team.
Since then I started a career, got married, and had my first child. Even now, I still have my weekly dose of practice and often perform.
Improv is my mindfulness exercise. You have to be completely present.
When I'm performing, I don't think about the stress of my workday, or politics, or about anything. I focus on my scene partner. It made me a better person, a better neuropsychologist, and maybe a better parent? We shall see…
Check out our Level 1 class offerings. New classes start every month!