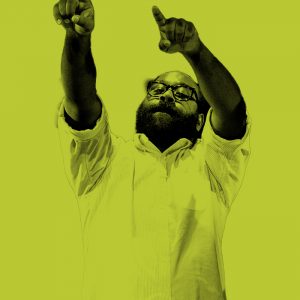 Everyone deserves fun: Clyde Thompson
WIT establishes non-retaliation policy
Wherever life takes you, you always have a home with improv: Jonathan Murphy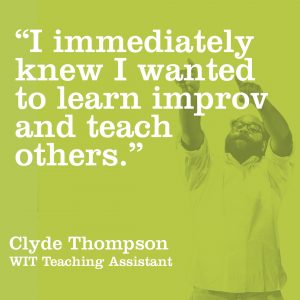 Before WIT, I was working and bored and convinced that this isn't what life was supposed to be. I found myself looking for a creative outlet. I wasn't sure what kind. A friend took a class at WIT and told me I should check it out.
I took the Improv For All workshop at Anacostia Arts Center in Ward 8. I immediately knew I wanted to learn this and teach others.
My first workshop, I had no expectations. I honestly thought, 'This is going to be dumb and I'm not going to like it.' I'm well known for not liking things. By the end of the class I was grinning like a Cheshire cat.
I couldn't stop thinking about how much fun it was! Now I'm constantly looking for ways to share improv. Especially for communities that may not normally find their way into the arts.
As a native Washingtonian and Veteran, I feel many of the communities I represent don't often get an introduction to improv. I'm working to change that.
Improv made me a better person. I found myself talking less and listening more. Got the opportunity to be in amazing shows with even better people.
I love WIT! Life can get stressful, but improv is a place to just be goofy. I never realized how important a place like that can be.
Check out our Level 1 class offerings. New classes start every month!
P.S. I even ended up on a national TV commercial with a bunch of improvisers from WIT! Click here to watch.