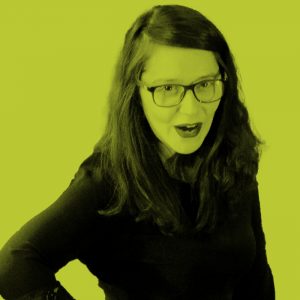 Breaking down language barriers with improv: Analía Gómez Vidal
WIT awarded grant from National Endowment for the Arts
WIT announces accent workshops for early 2021
I moved from Argentina to the DMV area in Fall 2014 to start my Ph.D. program. I did not know a lot of people in the area. My life revolved around graduate school and work. It was a period with a lot of challenges and adjustments, and at times it felt isolating and lonely.
I decided to take a free improv workshop as a New Year's Resolution in 2016.
I was really nervous about starting because I didn't know anyone who had done improv. I was very self-conscious about being an English as a Second Language (ESL) speaker. I was afraid I wouldn't be quick enough.
I felt a rush of excitement doing it. There was no language barrier too high to prevent the fun. From then on, I was completely hooked. I loved it so much that my mom was worried I would drop out of graduate school.
Since I started doing improv in 2016, it has opened the doors for my personal and professional growth in more ways than I can count. I found life long friends and loved ones that became my DC family.
I gained communication skills that help me nurture healthy relationships and participate in empathetic conversations.
Improv to me is an opportunity and a challenge. You simply need to show up, and be willing to jump in and work together. If you are open to it, it will give you way more than you can ask for, and it will stay with you forever.
And yes, I have successfully graduated without dropping out to pursue improv full-time, like my mom feared.
Check out our Level 1 class offerings. New classes start every month!
Published:
January 22, 2021