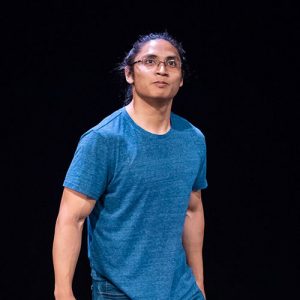 Tu-An Truong
Washington Improv Theater
James Paul
Leah Donnella
After watching about 30 hours of the George Lopez sitcom in the span of a week, 14 year old Tu-An Truong decided that he was going to be a performer.
Tu-An's Improv journey began sometime in the middle of college with Big Blue Door in Charlottesville, Virginia. He moved to DC, completed the WIT curriculum in 2017, waited a year, and is now a member of the Harold team Out Sick.
Outside of Improv, Tu-An has a background in stunts, acting, and computer science.
Childhood nickname
Terra-tron