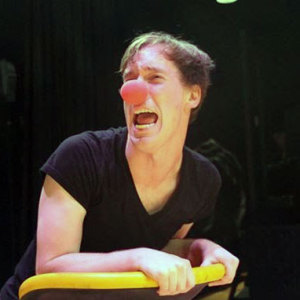 Thomas Beheler
Washington Improv Theater
Derek Hayes
Chris Orvin
Thomas Beheler graduated in May 2014 from the University of Maryland, College Park with a degree in theatre.
During the summer of 2013, Thomas completed the improvisation and comedy writing intensive at the Second City in Chicago, where he later showcased his one man show "Between a Rock and a Fourth Wall". He remounted the show this year at the Annapolis Fringe Festival. He also works with ArtStream, Inc. as a costume designer.
Thomas will also be acting in "The Happy President" with the Children's Theatre Association. He is a proud founding member of Free Range Improv in Annapolis.