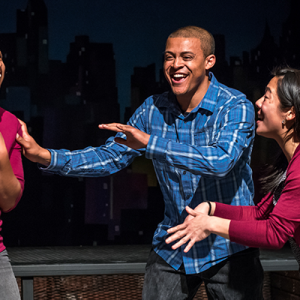 Derek Hayes
Operatives Manager
Washington Improv Theater
Michael Bales
Thomas Beheler
Derek started his 1A class as a WIT Intern in January 2014, with no longform experience whatsoever. His only previous improv experience came from being an avid salsa dancer in college, trying new things when he ran out of moves halfway through a song and/or getting out of awkward situations of accidental inappropriate touching.
He is extremely appreciative of his experience working for and learning through WIT's education program simultaneously. He became friends with both students and faculty, amplifying his immersion into the DC improv community.
Derek has spent a lot of time behind the desk in the Source lobby during performances, so he is also excited for the opportunity to actually be on stage. Aside from being on the Harold team "Helium", he also performs with the indie team Couch Money.
Personal Hero
Mickey Mouse