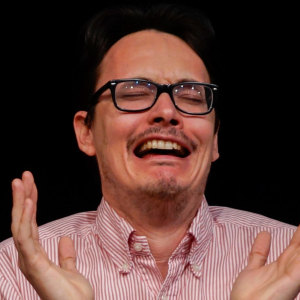 Michael Bales
Washington Improv Theater
Greg Tindale
Derek Hayes
Michael Bales started his improv training with Washington Improv Theater in 2011.
Soon after finishing the WIT curriculum he joined indie troupe Hot & Sweaty with whom he continues to perform. He has performed at Improvapalooza, the Del Close Marathon, the North Carolina Comedy Arts Festival, the Boston Comedy Arts Festival, and Richmond's Festivus.
In addition to improv Michael has performed sketch with Red Hot Pen and The Charlie Visconage Show.
Photo by Darian Glover