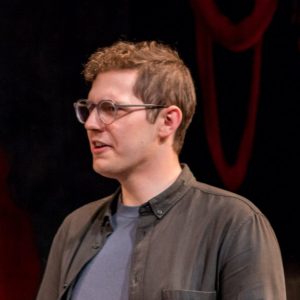 Svend Larsen
(he/him)
Washington Improv Theater
Taylor Kniffin
Steph Wilson
Svend can't get his parents to stop calling scenes "skits," but it's a small price to pay for the joy of improv.
Svend completed the WIT curriculum in spring 2019. He competed in FIST 2019 with Ramen Hood and performs with indie teams Show Chair, Bifocals, and Extra Long-Form with Svend and Turner.
Svend is an aspiring Canadian, and he would love it if you taught him something about languages and linguistics, urban planning, and/or poster design. His favorite punctuation mark is the emdash.
Childhood Nickname
Skål ("Cheers" in Danish)