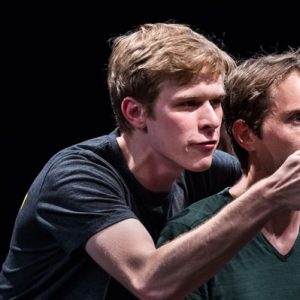 Ryan McCloskey
(he/him)
Washington Improv Theater
Ari Glatman Zaretsky
Ari Kaiser
Ryan's twitchy, but in a fun way.
Ryan started consistently performing improv with his college group Combo Za, back in 2012. He the completed the curriculum at WIT in 2016, and placed onto a Harold team, Fran, which he was on until 2017. After a move to NYC, Ryan completed the UCB curriculum and played around with his indie group Art Fire. Now back in DC—Ryan is very excited to be back at his home theatre!
Ryan's been an oyster ambassador, an amateur mycologist, and a natural history museum tour guide! Side gigs have included dressing up as Big Bird in an amusement park, running a haunted house, and cutting down people's Christmas trees (for them, not against them). He likes weird shit, and hopes you do too.
Favorite historical figure
Larry King