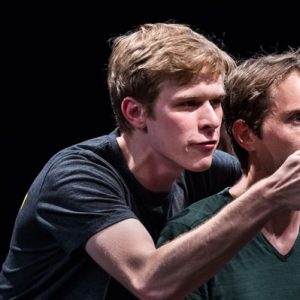 Ryan McCloskey
Washington Improv Theater
Ari Glatman Zaretsky
Ari Kaiser
Ryan McCloskey stumbles from Yardley, Pa. He began improv-ing in 2012 with the Williams College group Combo Za, and has been in an extended monoscene ever since.
Ryan is a recent transplant to DC. He has dabbled in the curriculum at Washington Improv Theater, but the vast majority of his improv background was built through the continuous exchange of insults and deconstructive criticism within his college group, Combo Za.
During the day, he works as a schmuck for various government financial agencies–peddling buzzwords and PowerPoint slides. He has been previously employed as a Christmas Tree cutter and a dressed-up Big Bird, and once broke a front tooth while (too) excitedly boarding a rollercoaster.
Favorite historical figure
Larry King