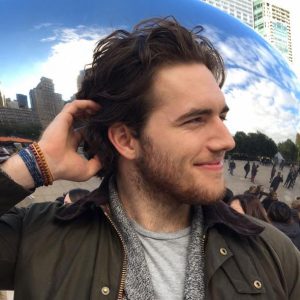 Michael Wiliamson
(he/him)
Washington Improv Theater
Patrick Hsieh
Alissa Platz
Michael started doing improv in high school because it was the only extracurricular that required no preparation. Instead of learning how to manage his time properly, he just kept doing improv.
Michael has been doing improv for almost ten years. He's attended workshops taught by alumni of iO, Annoyance, and UCB. During his time in college, he performed regularly with the theatre department even though he would eventually graduate with a degree in English. At least, he thinks that's what his diploma says. All of the words are in Latin.
During the day, Michael works as a freelance writer and a substitute teacher: educating the youth of America when qualified teachers are unavailable. In his free time, you can find him on hiking trails and public land across the country, or sleeping in his beloved Subaru in a Walmart parking lot.
Favorite historical figure
Diogenes the Cynic