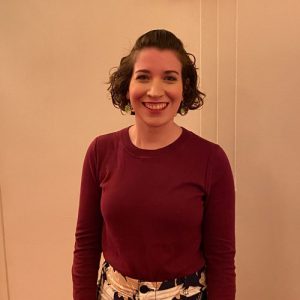 Alissa Platz
(she/her)
Washington Improv Theater
Michael Wiliamson
Mike Frank
Alissa loves people and plants, so it's no surprise she's done a lot of improv scenes as a talking tree.
Following the best New Year's resolution ever, Alissa started improv classes at DC Improv in the spring of 2019. Her level 1 class solidified her love of improv and the rest is history. She completed the majority of the WIT curriculum virtually from the comfort of her kitchen table. She also did the virtual curriculums at WGIS and Magnet Theater in 2020 and the beginning of 2021. Alissa was a part of several virtual indie teams, including Cat Owners' Association and Free Cheesecake. Additional improv training includes virtual classes at Rise Comedy, Squirrel Theater, and UCB. Despite all of the virtual improv training, she prefers a good old-fashioned stage and real human interactions.
Alissa came to DC for college in 2012 and never left. By day, she is a fundraiser for an environmental organization. By night, she is a part-time graduate student who looks forward to graduating in August 2023 and taking a long nap. She is originally from the same state as her hero Bruce Springsteen—New Jersey.
Favorite word
Ausgezeichnet (means excellent/congratulations in Yiddish)
Collections
I collect earrings from local artists and postcards of famous paintings