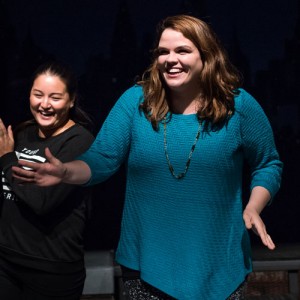 Katie Ozog
Washington Improv Theater
Amanda Barber
Kate Symes
Katie Ozog is from the lovely Chicagoland area, specifically Glen Ellyn.
She started taking classes at WIT in 2010 and has been at it ever since. She was an actor with sketch comedy group SiDESHOW for four years and most recently performed with The Bannermen, a DC indie troupe specializing in improvised plays.
Katie loves Trader Joe's so much, she once ate a dog treat because her friends said it was one of their new products. She enjoys decorative gourds and your mom's favorite TV show, The Good Wife.

Photo by Darian Glover
Childhood nickname
Oozergoggle