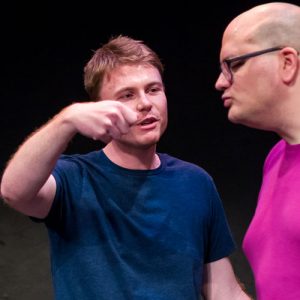 Abel Vandegrift
Washington Improv Theater
Elizabeth Cutler
Colin Murchie
Abel was given the gift of improv for his birthday in 2014.
Since then, he's completed the WIT curriculum and taken various workshops and WIT electives. Abel's performed with indie team Helper Pony and motivational improv troupe Habitat for Humoranity. He also did stand up in New York City once.
Abel used to live with his family in Maryland and now lives alone in DC. He's been described as "charmingly abrasive" and enjoys proselytizing about American-made denim and VPNs.
Personal hero
John Brennan