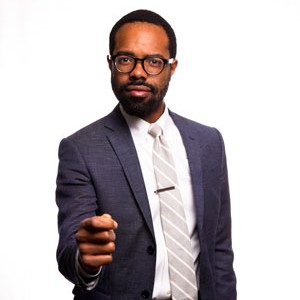 WIT's Mighty Board of Directors Seeks New Members
WIT Teacher Darnell Eaton: "I walked into improv by accident"
Jason Walther talks stand up vs improv, performing with a stutter
Call for Nominations!
WIT's Board of Directors seeks new go-getters for collaborative going and getting
WIT's Board of Directors is seeking nominations for new board members. WIT's Board works closely with staff to ensure the overall success and longevity of the organization and formally oversees the Artistic & Executive Director. If you are passionate about WIT, value what improv has to offer the city, and/or are looking for a meaningful way to have an impact in the city, this may be the perfect volunteer opportunity for you. Apply below for consideration, or nominate someone you know.
Who should apply?
The board is seeking people with a diverse range of experience and backgrounds. Of particular interest are people with some expertise in the following areas: business development, architecture and design, commercial real estate, education, law, human resources, marketing, fundraising, events. However, the most important qualifications for a new board member are dedication, a willingness to participate actively (especially in fundraising efforts), and enthusiasm.
Why serve on the Board?
Serve and give back to the WIT community
Network with other board professionals
Help maximize WIT's positive impact on the city we live in
Help a strong and growing organization to grow stronger still
Have fun connecting with old friends and/or meeting new ones
What does it take to serve on the WIT Board?
Board Member responsibilities include:
1. Serve a three-year term (2016-19).
2. Attend Board meetings six times a year. All are in-person and at Source or another location nearby.
3. Actively serve on at least one WIT Board Committee. Current committees are Finance, Development, Governance, Executive, and Space Exploration
4. Give an annual gift of at least $500, actively use networks to pursue personal donations and corporate sponsorships to meet board's fundraising goals
How to be Considered?
Nominations for this year's class will be accepted through April 15, 2016. Please complete the nomination form below, If you have nominated yourself, please send a CV and a short personal statement on why you wish to be a Board member and any specific interests you have to the Governance Committee Chair, Whitney Brimfield at governance@witdc.org.
Nominate Someone!