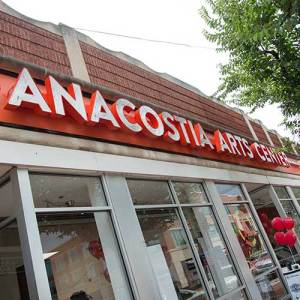 WIT partners with Anacostia Arts Center to offer its first satellite class in Ward 8
Job Posting: Washington Improv Theater seeks education manager
Audition: The October Issue holds new round of auditions
Washington Improv Theater is proud to offer its first-ever satellite class in Anacostia thanks to a partnership with the Anacostia Arts Center and support from the DC Commission on the Arts and Humanities.
The full eight-week class will be taught by veteran teacher and performer Dave Johnson, who has been with WIT for 15 years. Johnson is a professional improviser, teacher, and actor who has historically won raves from his students.
WIT recently completed its first successful satellite class at the Takoma Park Auditorium. Building off the success of that model and WIT's strong relationship with Anacostia Arts Center, WIT is proud to launch the first in a planned series of full eight-week Foundations of Improv classes.
Click here for details and to register for the class.
Published:
November 18, 2014