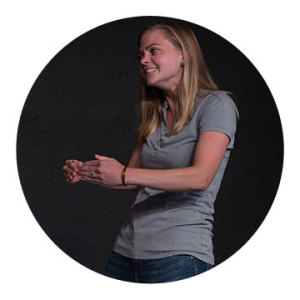 Audition: The October Issue holds new round of auditions
WIT partners with Anacostia Arts Center to offer its first satellite class in Ward 8
Washington Improv Theater unveils new web site, visual identity
Washington Improv Theater's special project The October Issue, a contribution to the Women's Voices Theatre Festival, is conducting an open call audition for female players for a long-term project scheduled for a fall 2015 debut. Yes, fall 2015!
The October Issue will create an improvised women's interest magazine that gives an unvarnished look at life from women's perspective. This fully improvised show will take the shape of a women's interest magazine that finally delivers on the promise of being the voice of their readers. Our improvised performance will be filled with feature articles, interviews, quizzes, photoshoots, horoscopes, advice columns and a lot of unnecessary tips. Audience members will watch as we "flip through the pages" of a completely made up publication and bring it to life with their ideas and suggestions! Inspired, fun and Photoshop free, this magazine will be held to the highest standards of keeping it real and keeping it really hilarious. This project is being directed by Jaci Pulice with assistant director Jules Duffy, both of WIT's company ensemble Commonwealth.
The audition:
Who: A female improviser who has completed L3 in the Washington Improv Theater curriculum or have comparable performance/training experience.
What: Auditions will include exercises, scenes, monologues inspired by suggestions right off the pages of popular women's magazines. It is highly recommended that you are enthusiastic to bring your unique lady voice to the stage.
Where: Centro Nia, 1420 Columbia Road, NW.
When: Saturday, Dec. 6 11-4 pm
SIGN UP TO AUDITION by Wed., Nov. 26 by 8 pm.
Auditions are on a first-come, first-served basis. Kindly bring a headshot and a performance CV, if available. Please contact jaclyn.pulice@gmail.com with any questions.
Planned Rehearsal Schedule: The cast will meet the second Thursday of every month January-March 2015, meet the 2nd and 4th Thursday of every month April-June 2015 and then meet weekly on Thursdays June-October 2015.