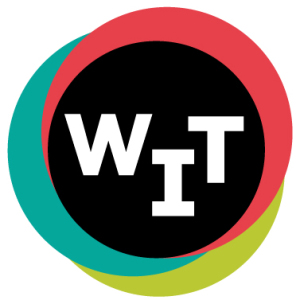 Washington Improv Theater unveils new web site, visual identity
Audition: The October Issue holds new round of auditions
Author Bill Connolly on how improv skills make you great at your job
Washington Improv Theater proudly unveiled a new web site today. In addition to featuring a completely overhauled user experience and fresh content, the site features a brand new logo and visual identity for the 16-year-old organization.
WIT conducted the web site rebuild and visual identity projects in tandem through the help of the General Design Company and App Champs. Having previously worked with General Design Company's Soung Wiser and Matt Batista for the WIT Cures Blah campaign in 2009, WIT trusted her team to create a vibrant new look that reflected WIT's fun and dynamic brand.
"We've been fans of Washington Improv Theater ever since they emceed an ADDYs award event for the DC Ad Club back in 2008, and have since been continually impressed by their versatility as performers, educators, and facilitators," said Wiser. "When WIT chose to work with us on their rebranding efforts, we were thrilled to be able to help shape their visual identity into one that conveys how multifaceted, dynamic and clever they are as an organization."
General Design Company and App Champs oversaw a thorough audit of WIT's business practices, community, and artistic creation to come up with the new design and user interface.
"Soung and her team aren't just graphic designers, they're true artists," said WIT Artistic/Executive Director Mark Chalfant. "They immersed themselves in researching our brand and came up with a visual identity that is fresh, playful, flexible and true to what WIT represents. App Champs have done a remarkable job in creating an exceptionally complex site that seems incredibly simple and intuitive for users. We're a unique organization and App Champs came up with innovative solutions to meet all of our needs."
The new logo and site both use color to communicate around WIT's three main program areas: performances, classes, and organizational training. Each program has a signature colorway that helps identify it, and a section of the website that acts almost as a mini-website in and of itself.
"Our primary goal was to create an identity that appealed to a wide range of people," explained Wiser, "including theater goers and entertainment seekers, improv newbies and seasoned players, to corporate and nonprofit organizations looking for professional growth and development. Our answer was a lively yet professional identity using different colored 'spotlights' to represent their different offerings: shows, classes and organizational trainings. One of the elements we enjoyed most was taking an often challenging issue (a lengthy name!) and turning it into a playful asset as an anagram shuffler on the website."
WIT's lengthy URL was also remedied during the project as WIT migrated from washingtonimprovtheater.com to witdc.org. Not only is the new website url 18 characters shorter, it eliminates the need to clarify which spelling of "theatre/theater" WIT employs.
WIT External Relations Director Dan Miller helmed the visual identity and website project on WIT's side. The project was funded through a FY14 UpstART grant from the DC Commission on the Arts and Humanities. WIT was recently awarded its second consecutive UpstART grant for FY15.
Our new look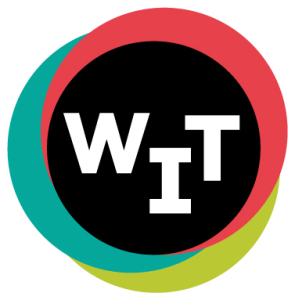 Published:
November 4, 2014